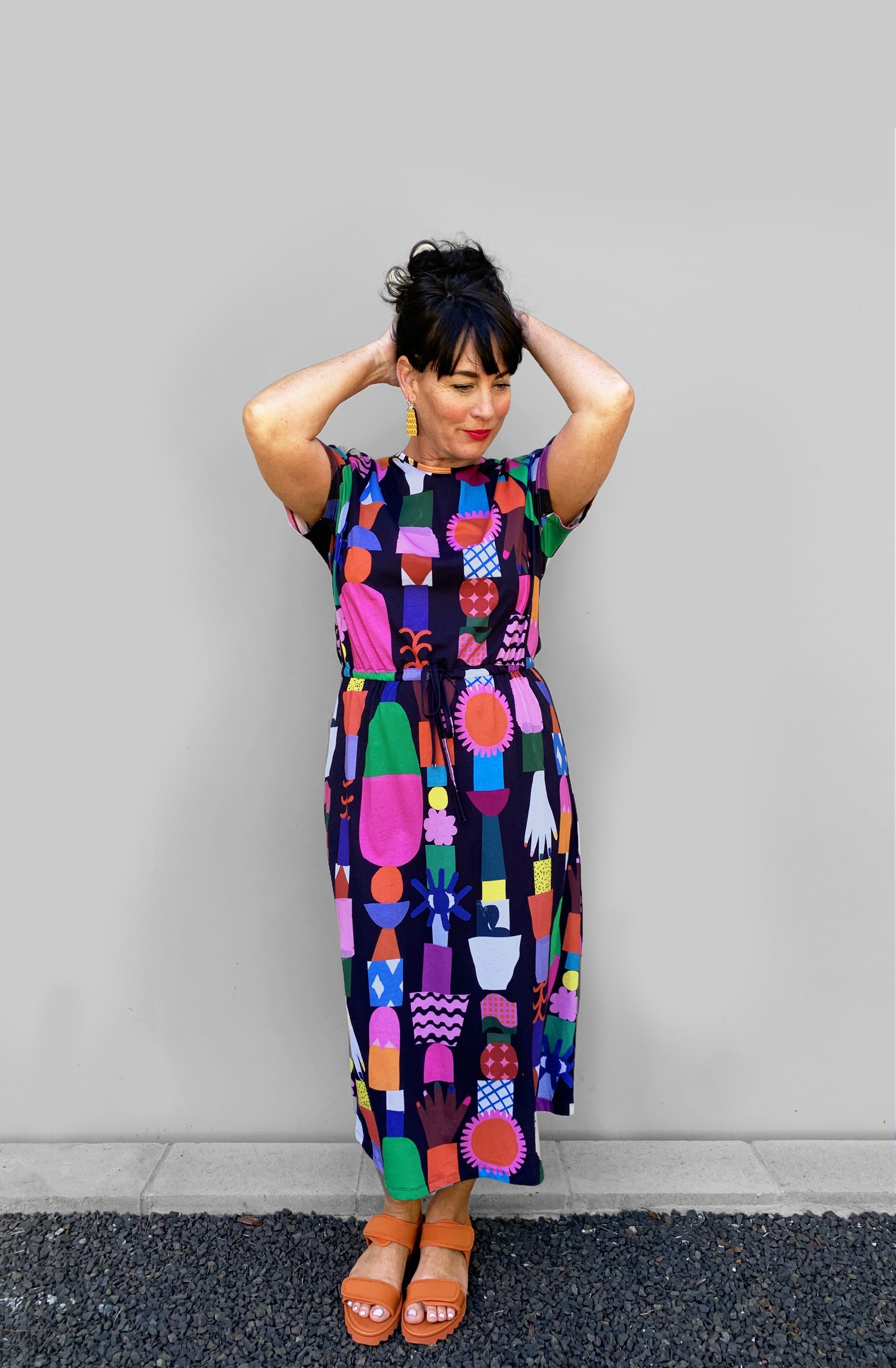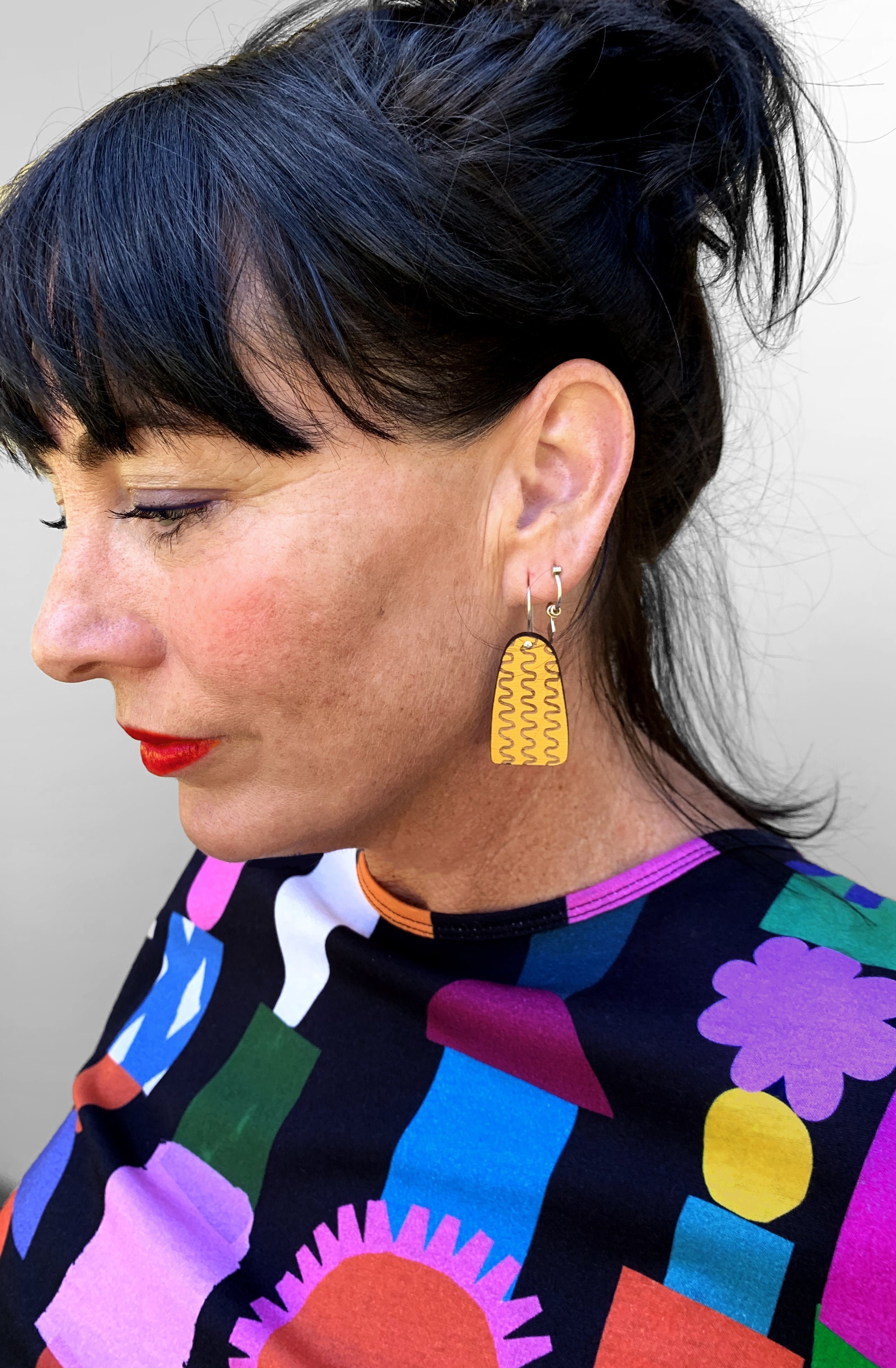 The Bond 100% Organic Jersey Draw String Dress (last one)
Sharon is wearing size XS.
Zoe is wearing size M.
Flower Hands 100% organic jersey draw string dress.
This dress is quite-fitting, flares out slightly at sides and hangs nicely with a draw string tie. You can dress up this dress or dress it down. 

The print has been digitally printed.
Please cold hand or delicate wash under machine setting, hang dry & hot iron to preserve quality of print.
Sandals: www.twoobs.com
Fabric : Certified cotton by Global Textile Standards (GOTS). 
Ethically produced chlorine free. Made in Australia.
Measurements of this dress.
 6-8   XS  BUST      87CM
              WAIST       90CM
              LENGTH    123CM
10     S    BUST       90CM
               WAIST      92CM
               LENGTH    126CM
12      M   BUST       105CM
                WAIST       107CM
                LENGTH    128CM
14       L   BUST        110CM
                WAIST       112CM
                LENGTH    129CM
16   XL     BUST        112CM
                WAIST       113CM
                LENGTH    132CM
18   XXL   BUST        129CM
                WAIST       130CM
                LENGTH     136CM
20   XXXL  BUST       130CM
                 WAIST       132CM
                 LENGTH    139CM