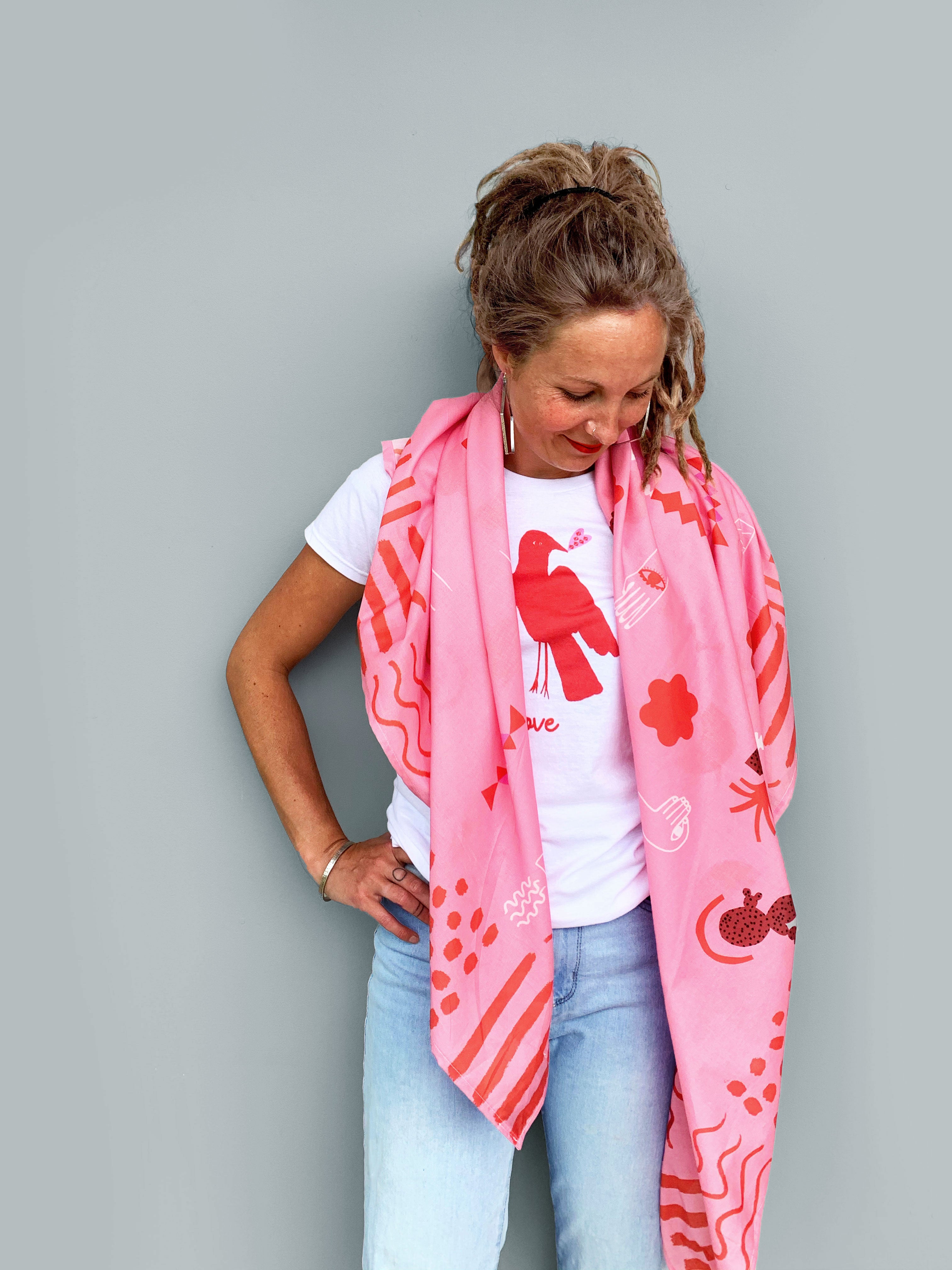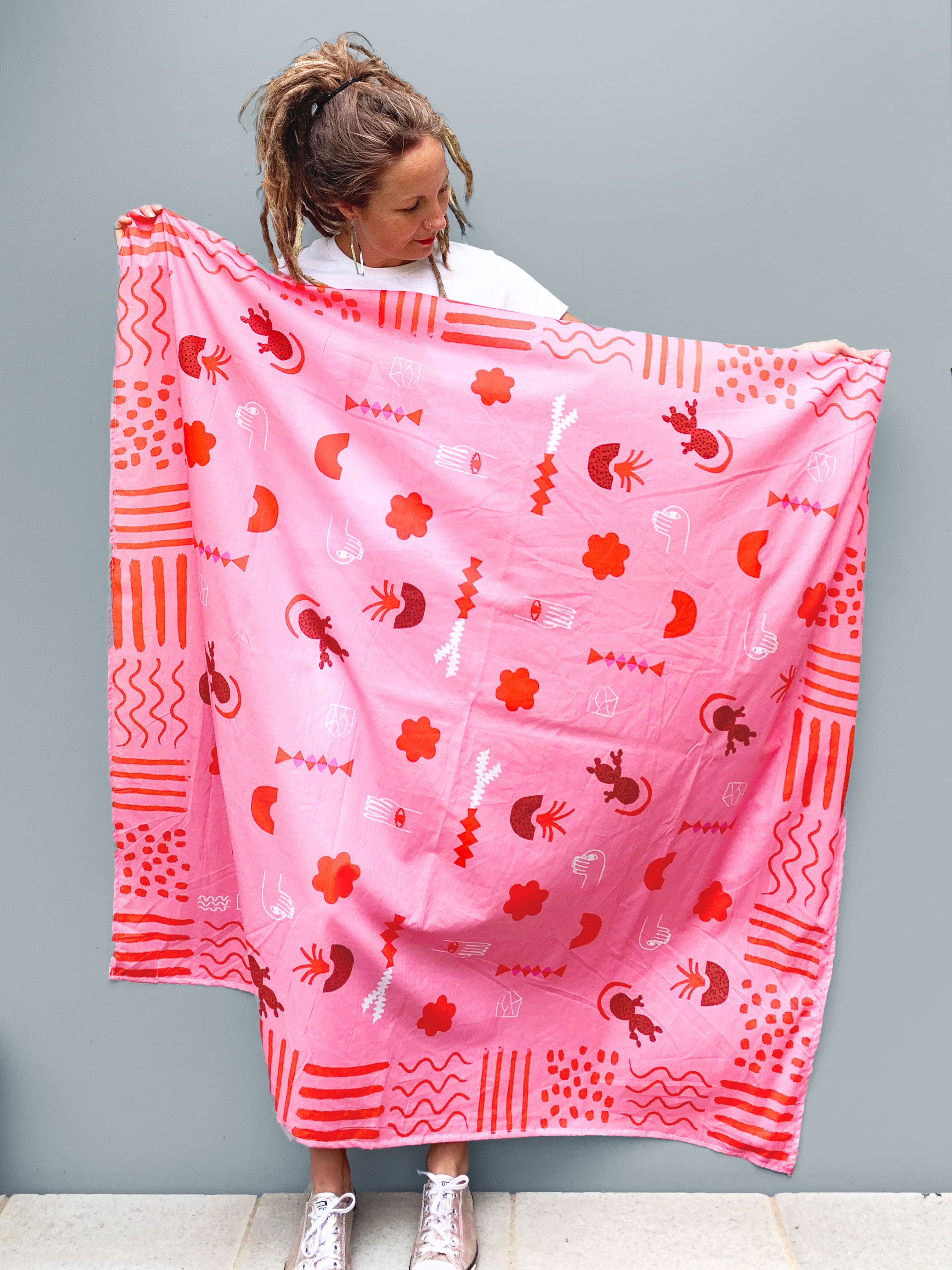 Potting Doops 100% cotton scarf
100% natural cotton fabric with a semi-sheer look and delicate drape.
This scarf will just make you happy. All those colours, it's hard for it not to! Our abstract design has been digitally printed.
Size - 135cm x 145cm
Please cold hand or delicate wash under machine setting, hang dry & hot iron to preserve quality of print. The print has been digitally printed.
Design: Original design by Jane Newham
Fabric : Certified cotton by Global Textile Standards (GOTS). 
Ethically produced chlorine free. Made in Australia.
Hexy Hoop earrings https: //www.redpegecostudio.com