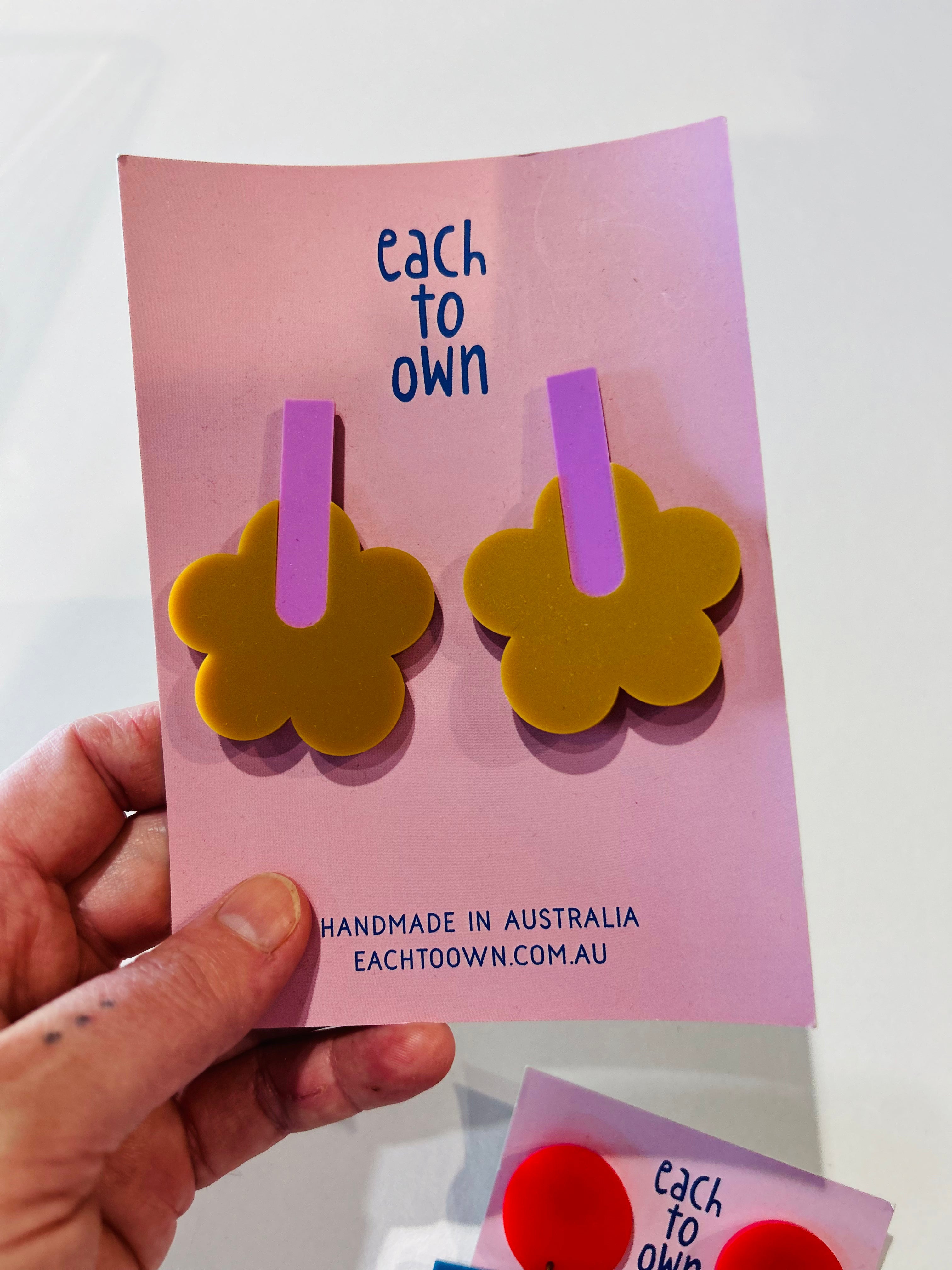 EACH TO OWN Hands Pops Earrings
Photoshoot samples
Handmade by EACH TO OWN
Acrylic, Silver Plated 

Due to the nature of the materials used, slight imperfections may be present on the surface of the glitter acrylics. These will not affect the wearability of the piece and are not generally noticeable. We have no control over the density of the glitter within the acrylic but will always do our best to supply as close to what is represented in the photo. We only use what we would wear ourselves,so you will always receive a lovely piece.

Care Instructions for your Each To Own Pieces

Please keep all of you Each To Own pieces in a clean, dry place away from other metals that may tarnish your hooks and chains.
Be aware that the use of oils, creams, moisturisers, perfumes etc will effect the longevity of glues and the lustre of metals.
Please do not wear in water and understand that some pieces are delicate and will break if they are dropped or bent.
I am always happy to help you out with anything that I can so if you need anything please contact me.
---