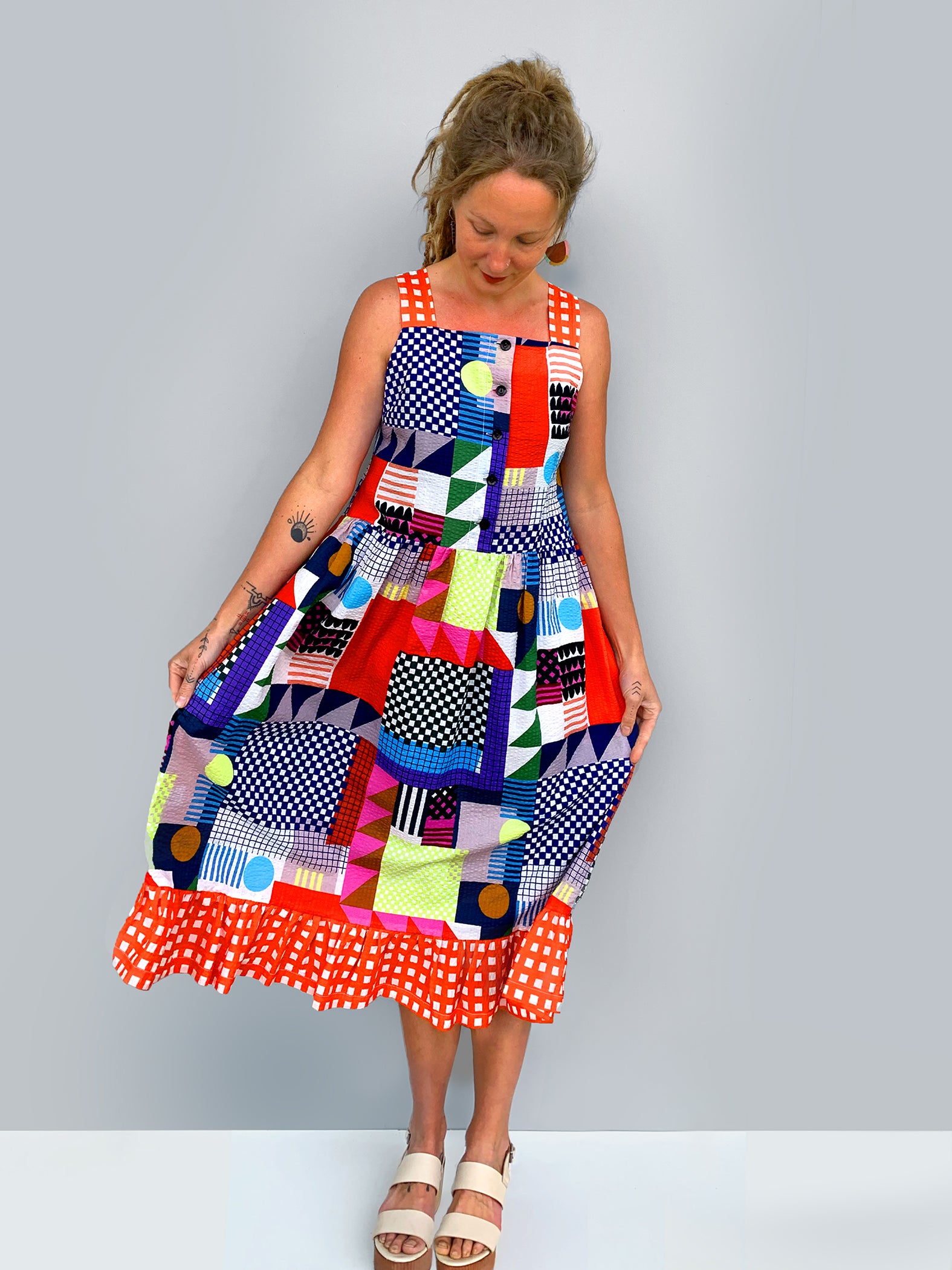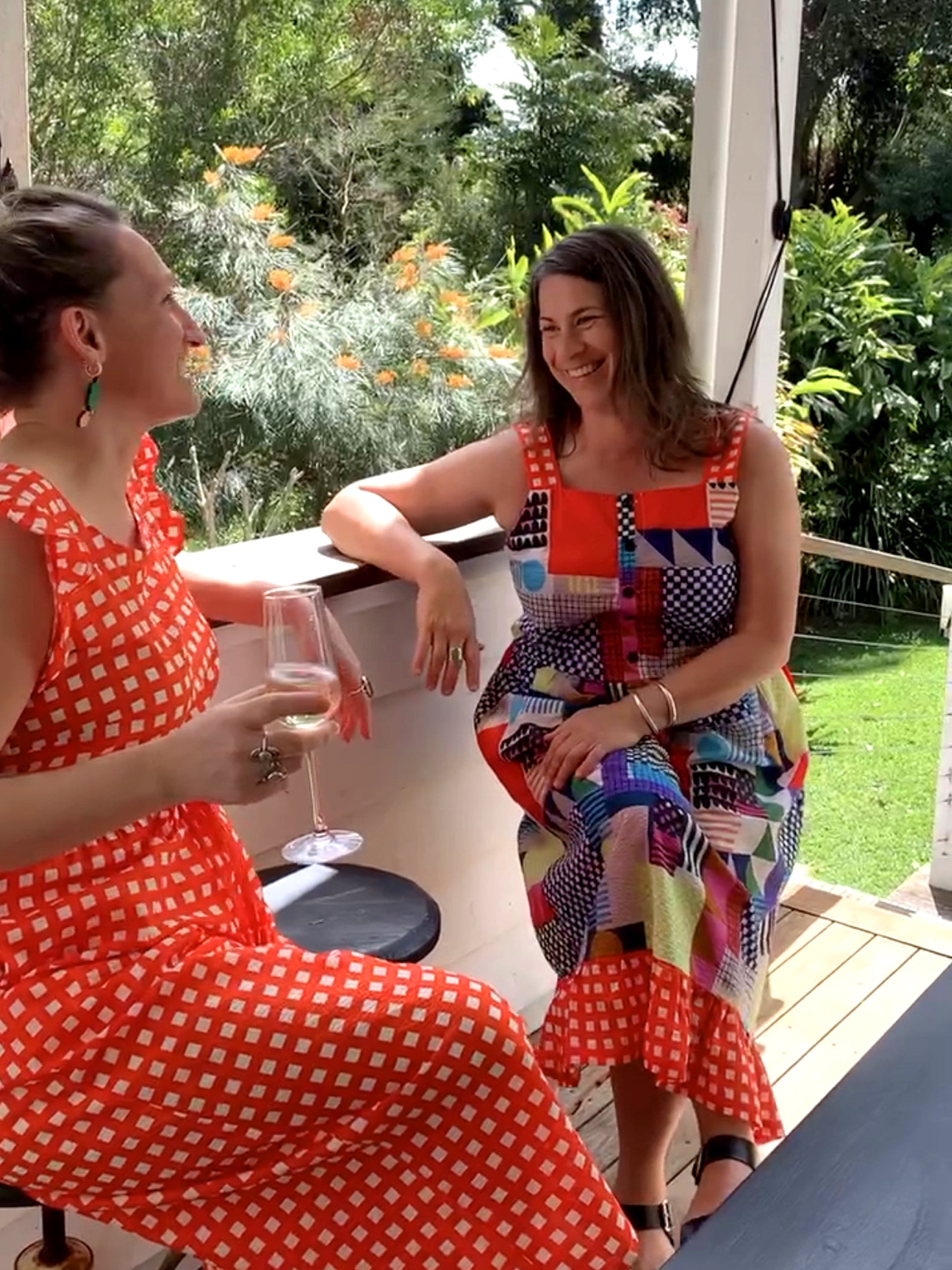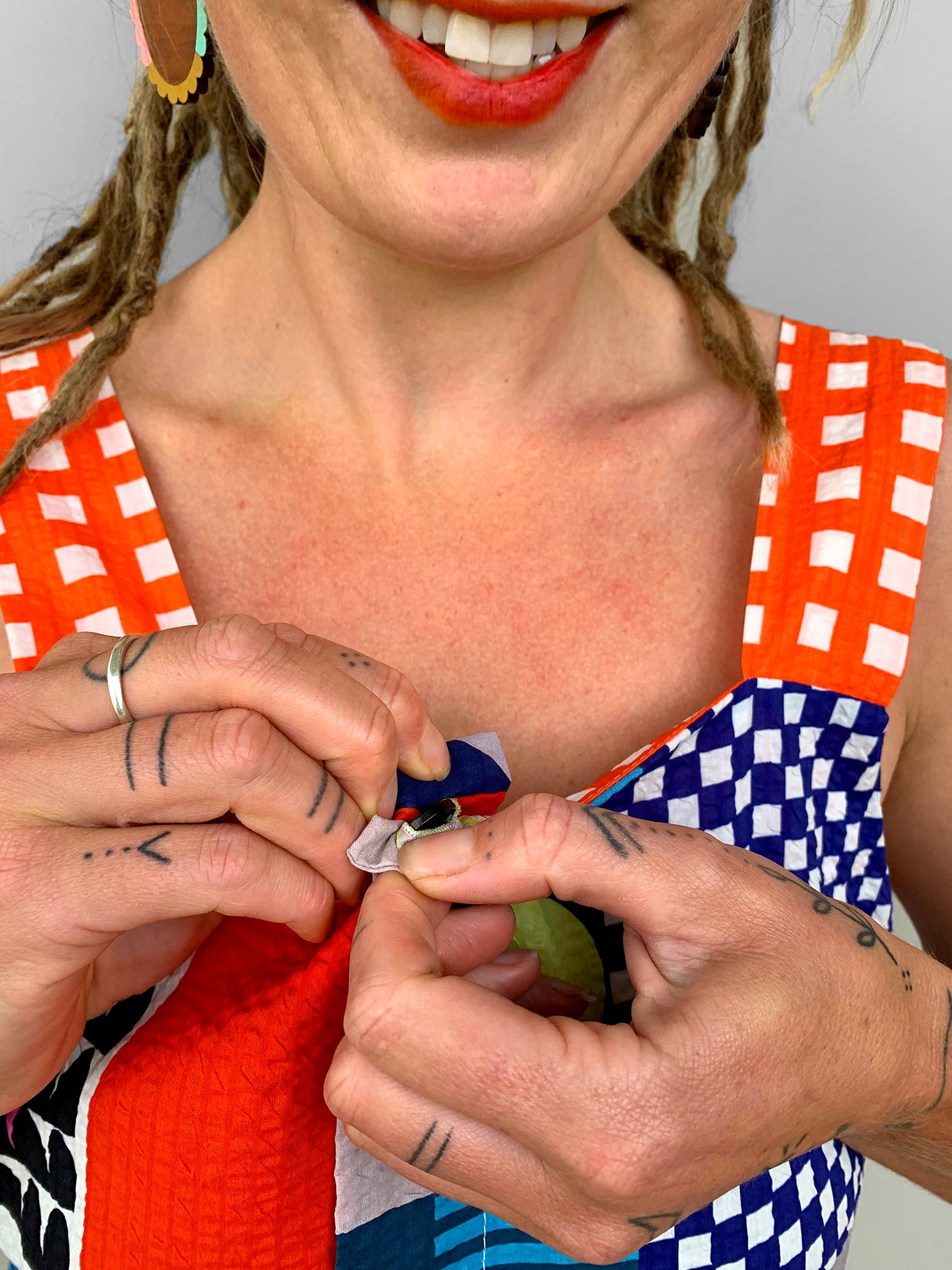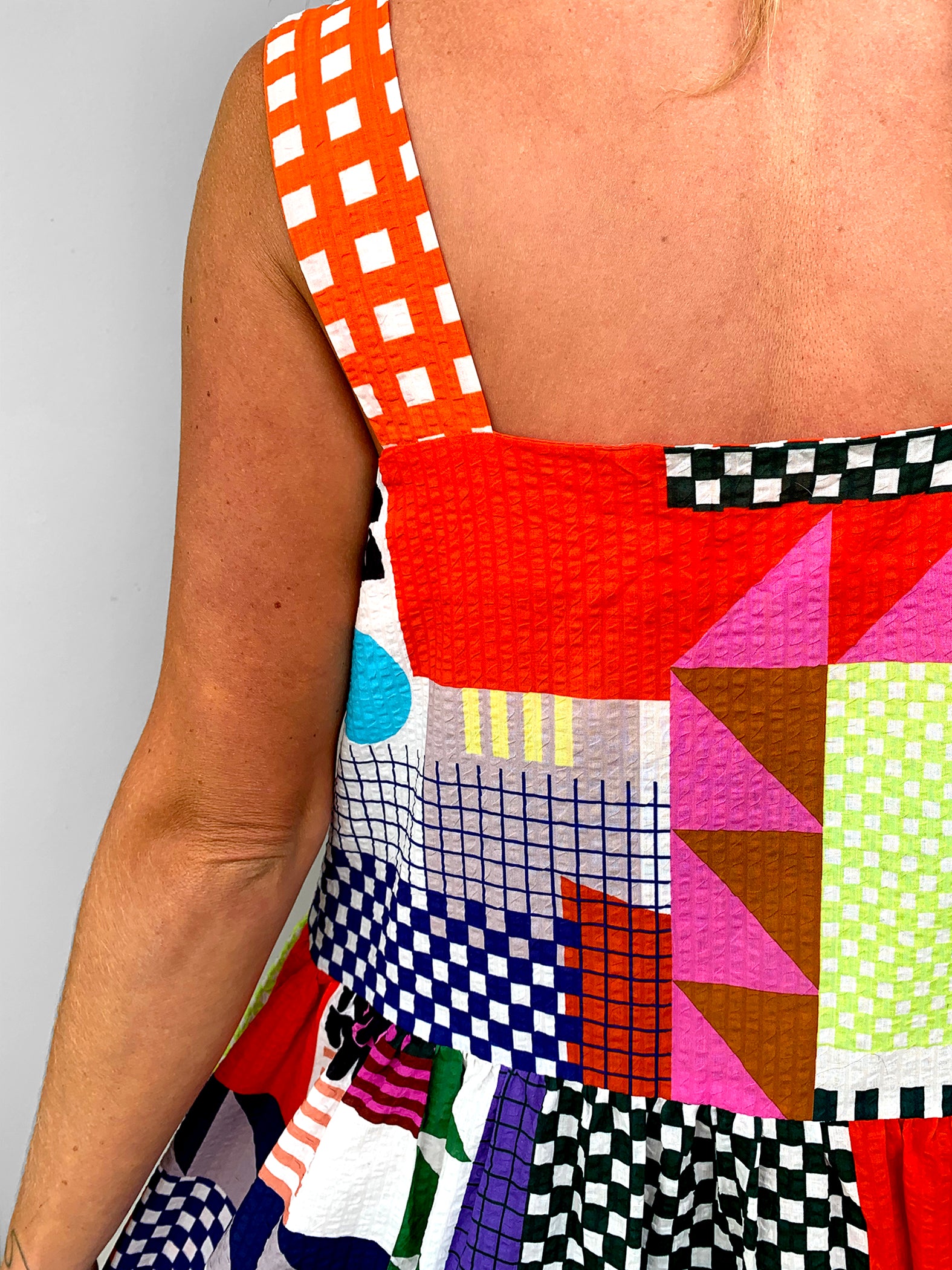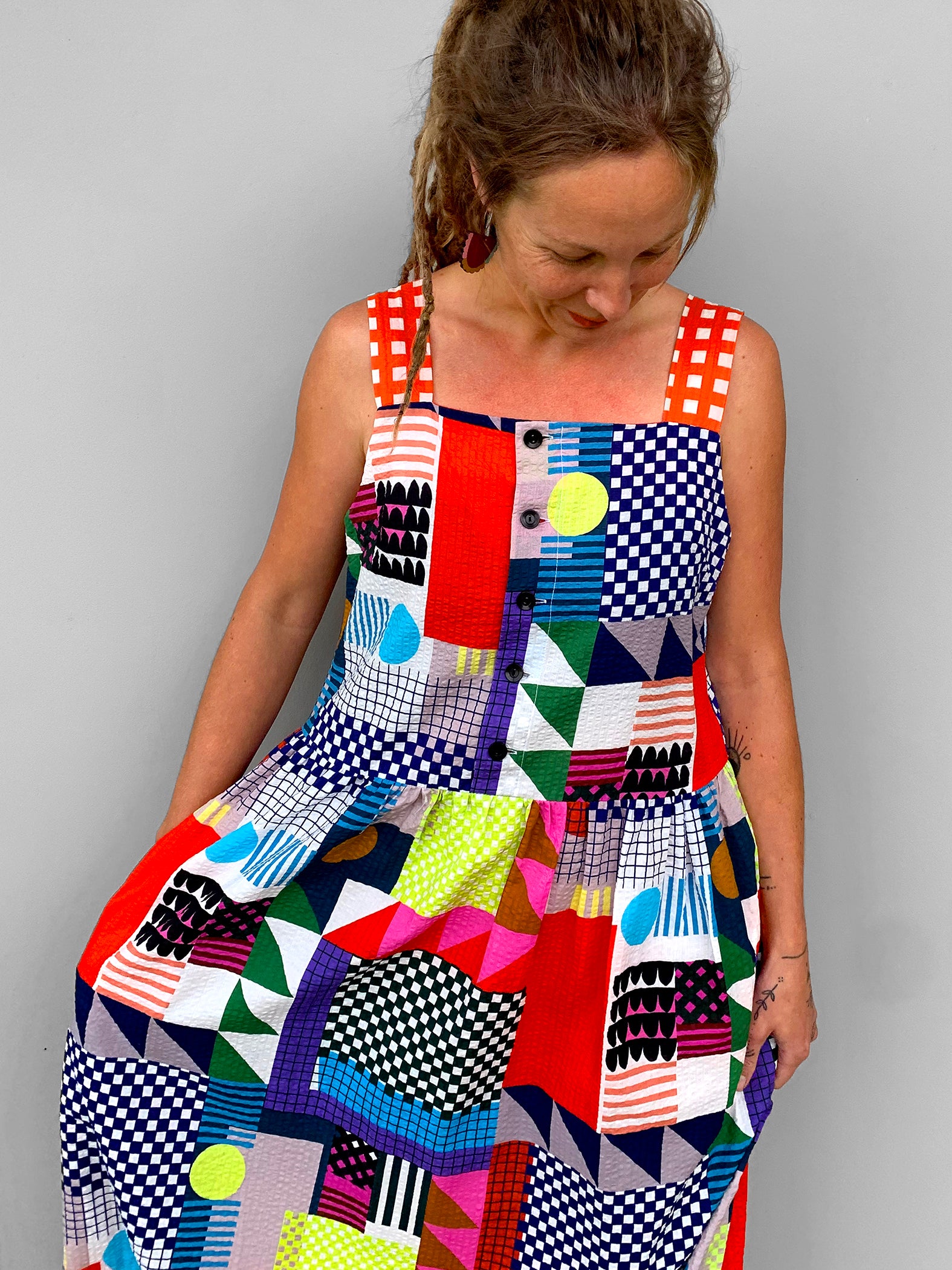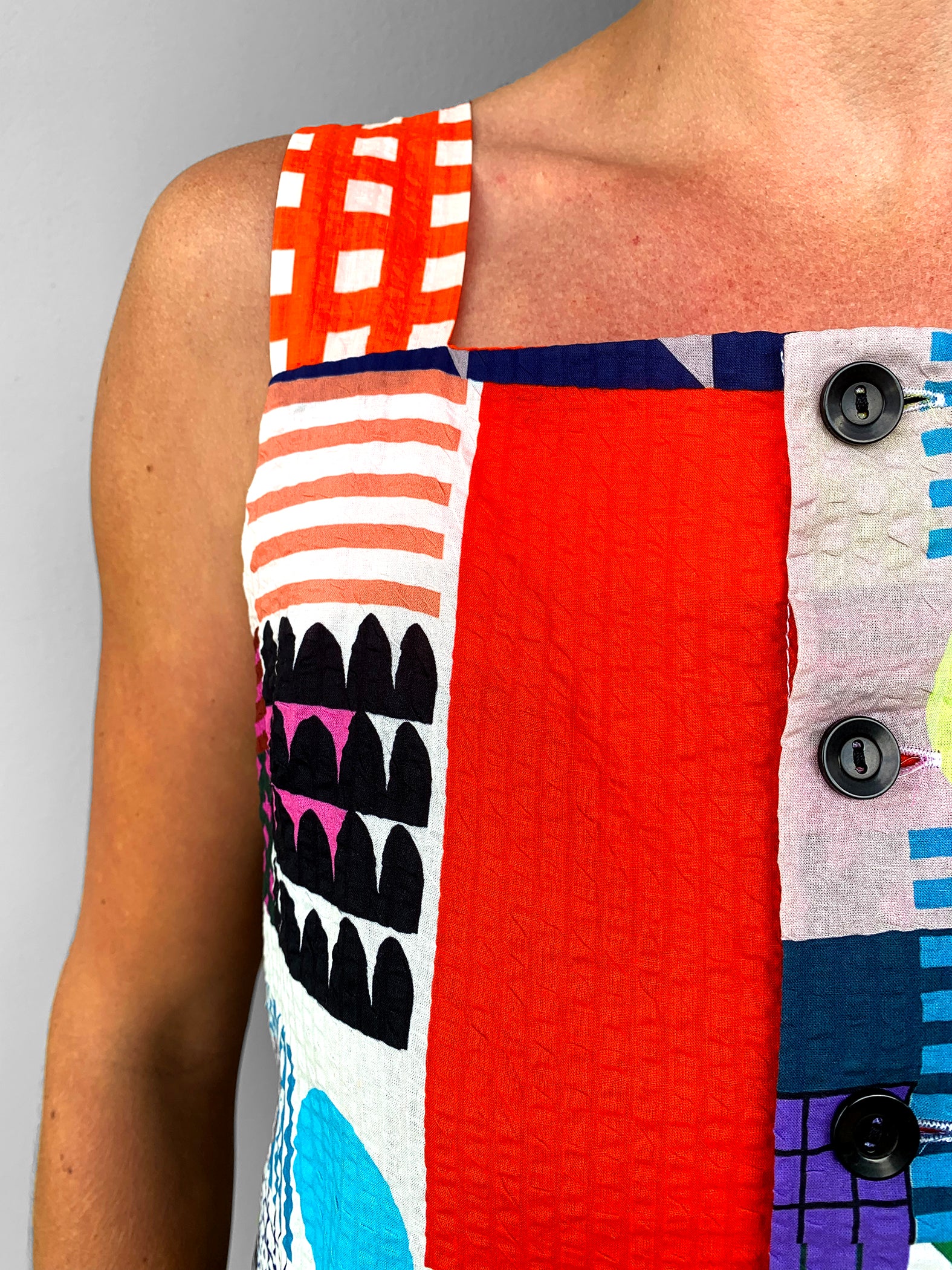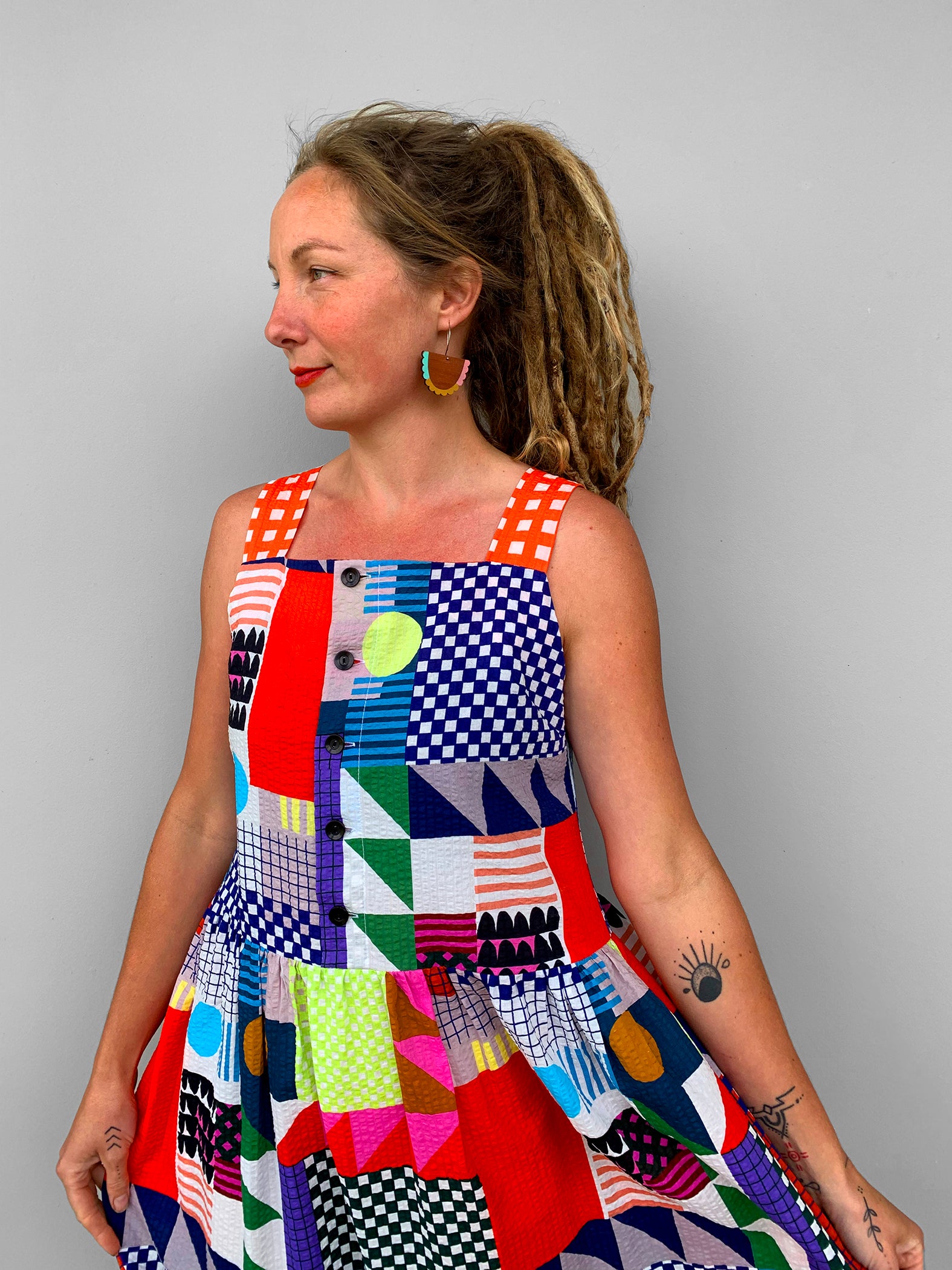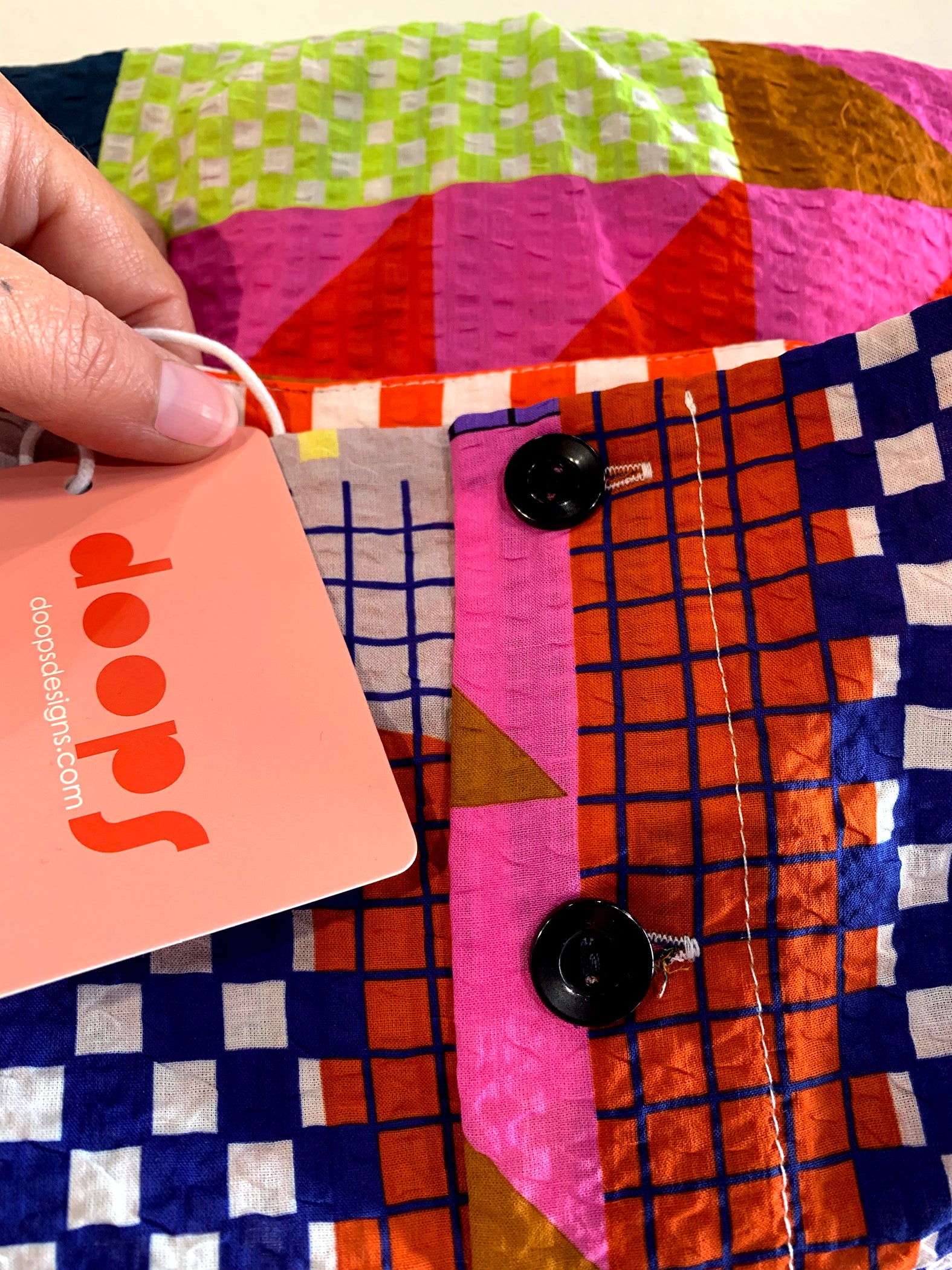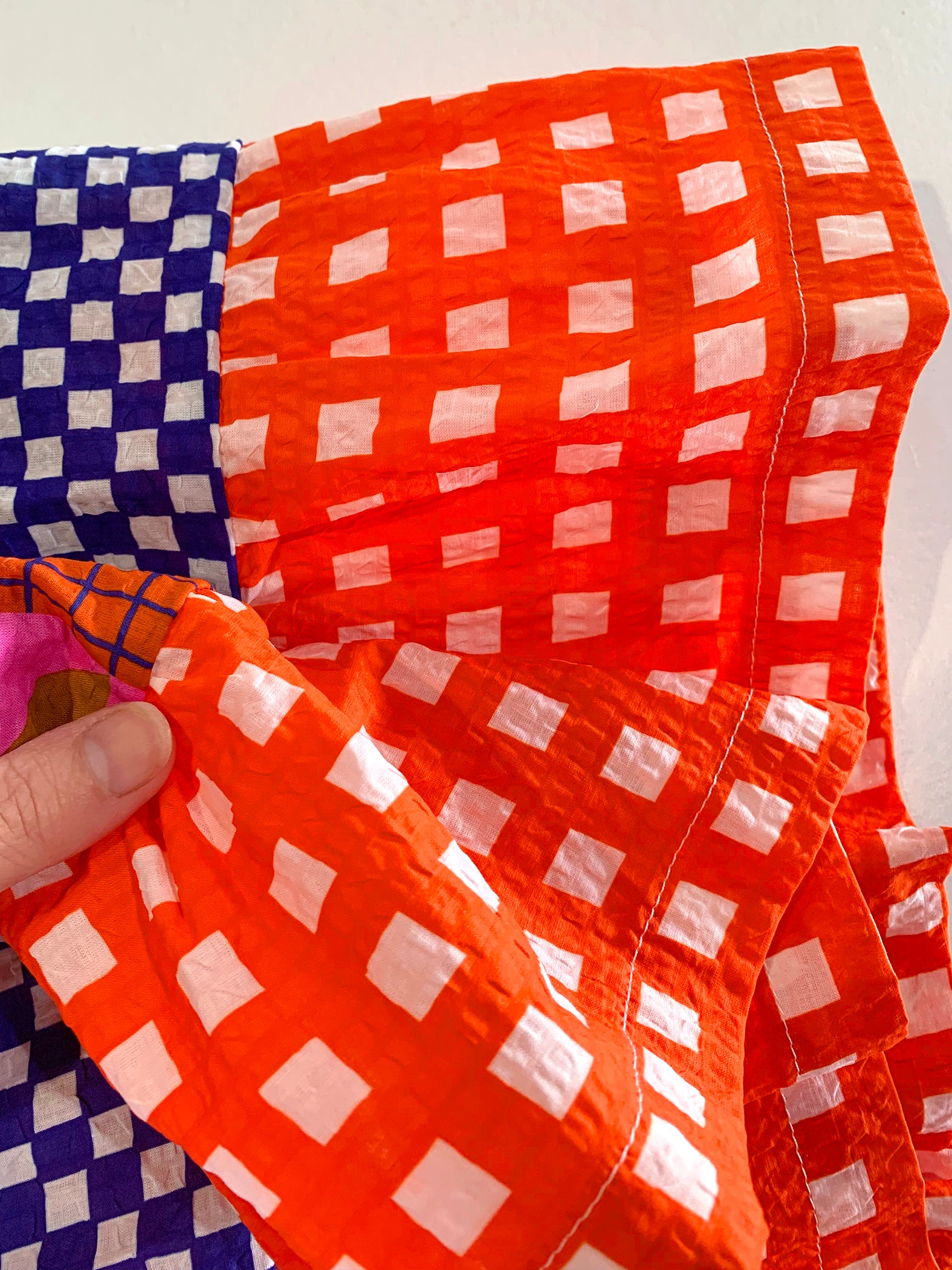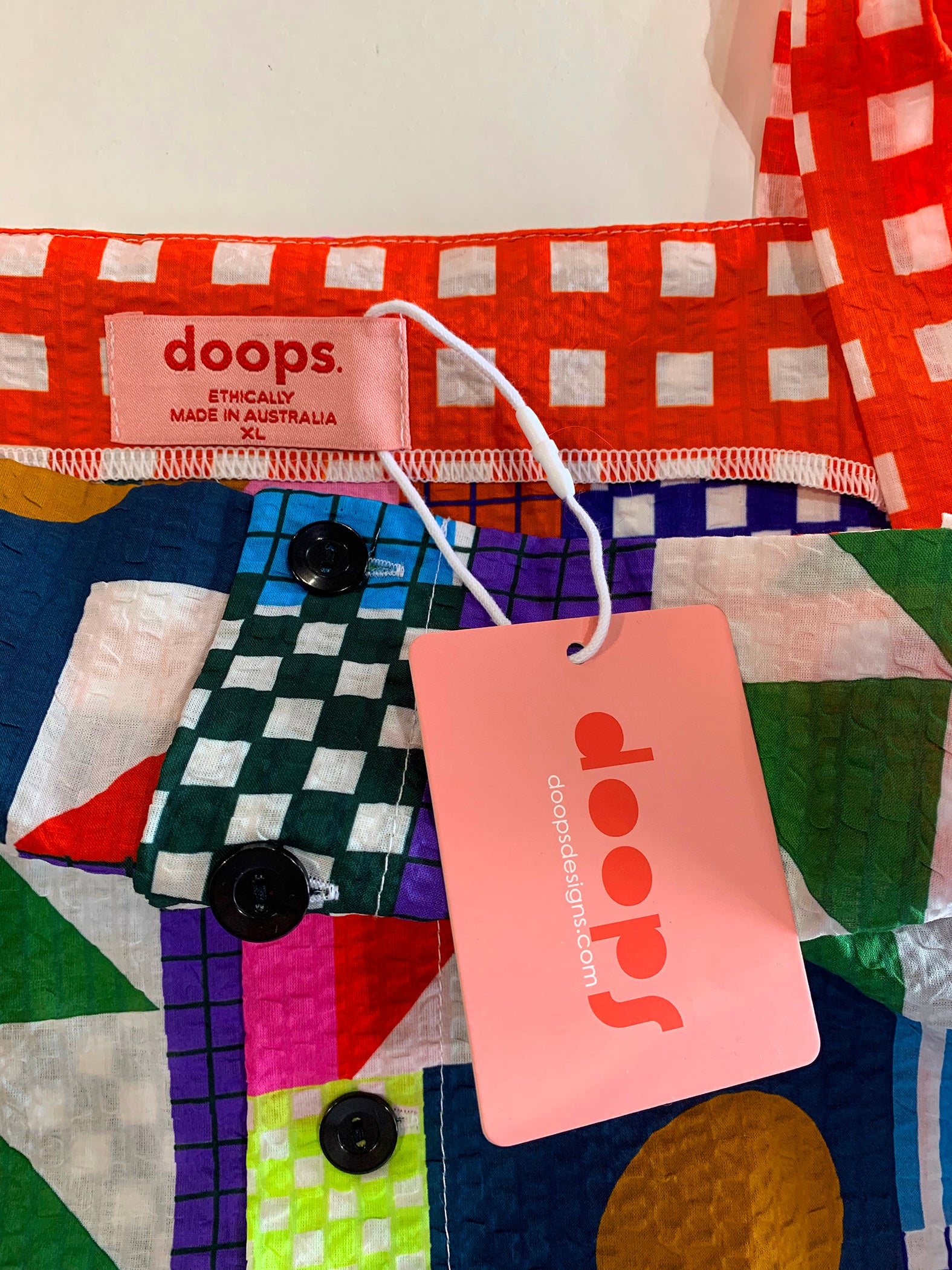 Lumo Check dress 100% seersucker cotton
Sharon, with lighter hair is wearing size XS (the model is very tall)

Jo with the dark hair is in size L (next image)
The print has been digitally printed. Loose-fitting with pockets down the seam & a button at the top on the back seam. Please cold hand or delicate wash under machine setting, hang dry & hot iron to preserve the quality of print.
Design: Original design by Jane Newham
Fabric : Certified cotton by Global Textile Standards (GOTS). 
Ethically produced chlorine free. Made in Australia.
The price of this product includes GST.  Ship within 1-2 days.
6-8   XS  BUST       92CM
              WAIST       146CM
DRESS  LENGTH    100CM
10     S    BUST       96CM
               WAIST      155CM
DRESS  LENGTH     101CM
12      M   BUST       106CM
                WAIST       160CM
DRESS  LENGTH      101CM
14       L   BUST        115CM
                WAIST       163CM
DRESS  LENGTH      102CM
16   XL     BUST       127CM
                WAIST       170CM
DRESS  LENGTH      104CM
18   XXL   BUST        142CM
                WAIST       172CM
DRESS  LENGTH      106CM
20   XXXL  BUST       146CM
                 WAIST       178CM
DRESS  LENGTH      107CM