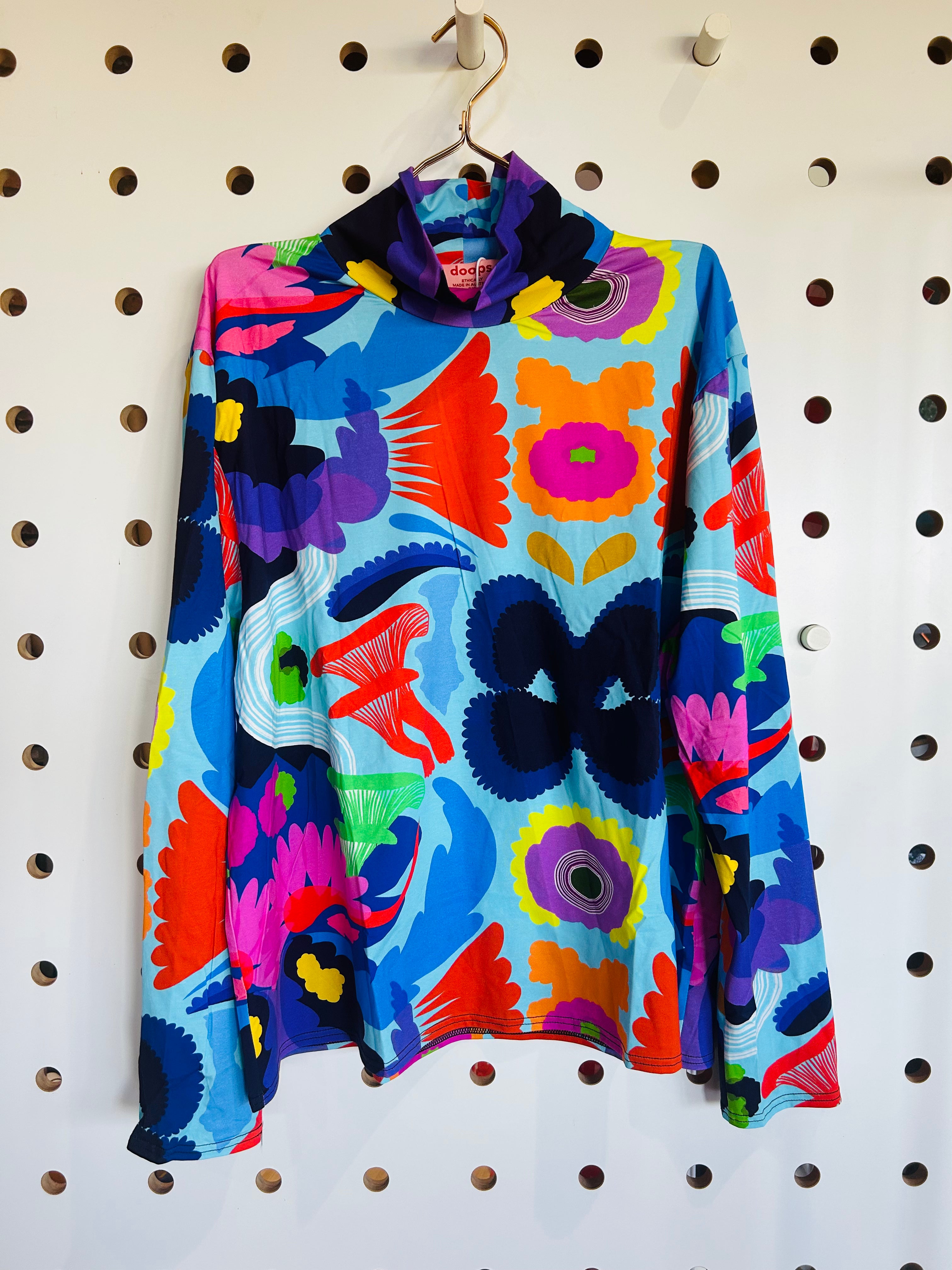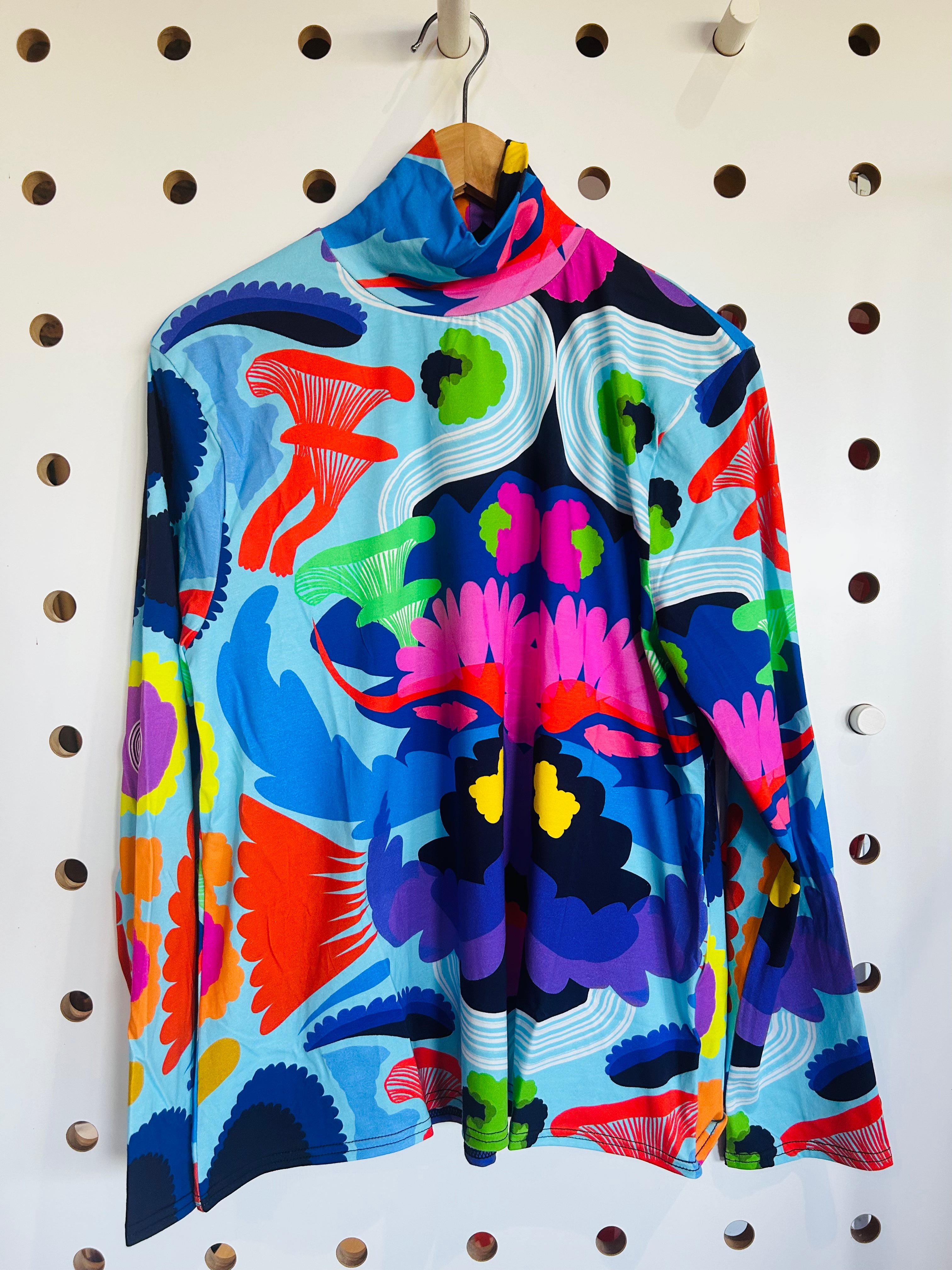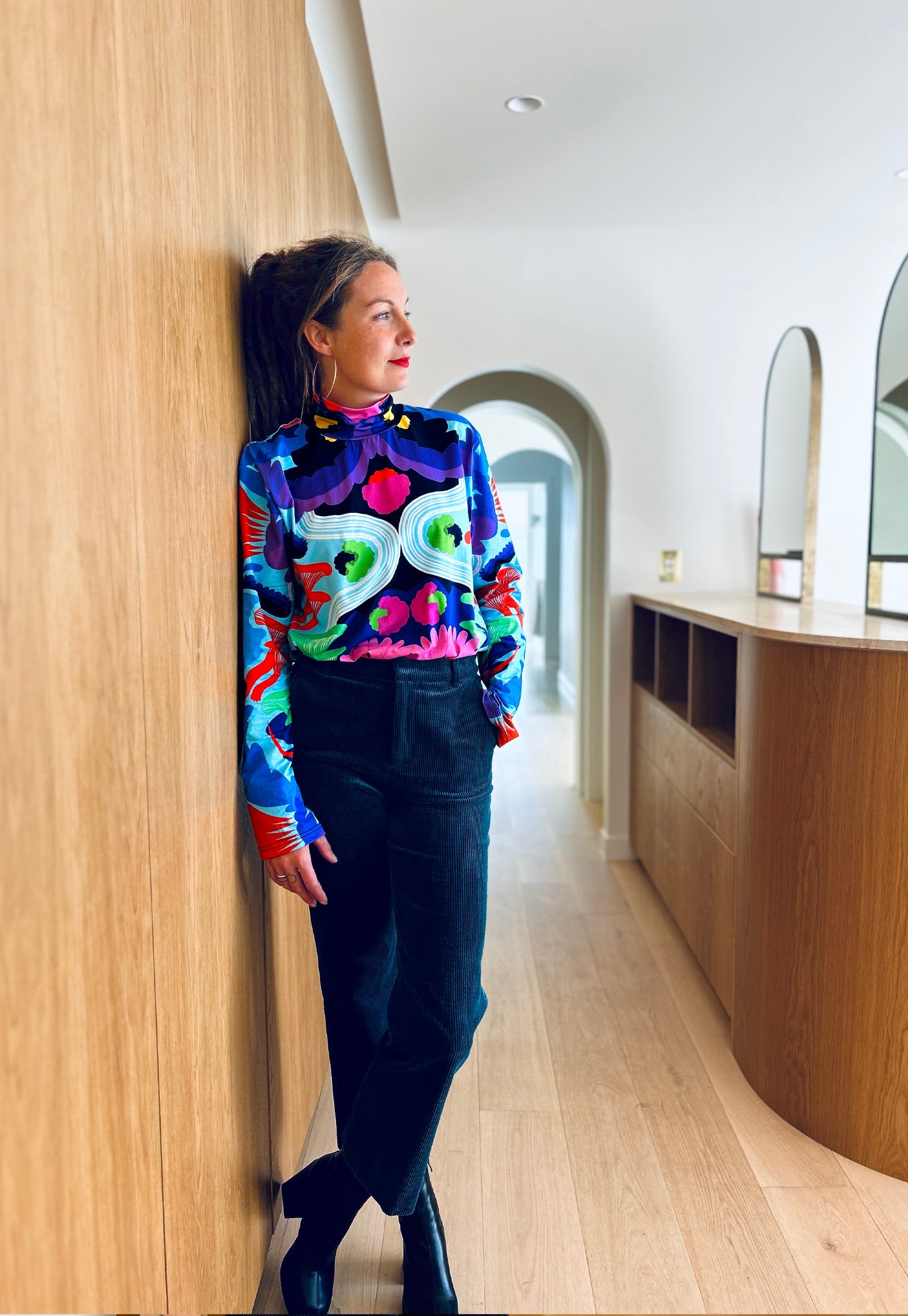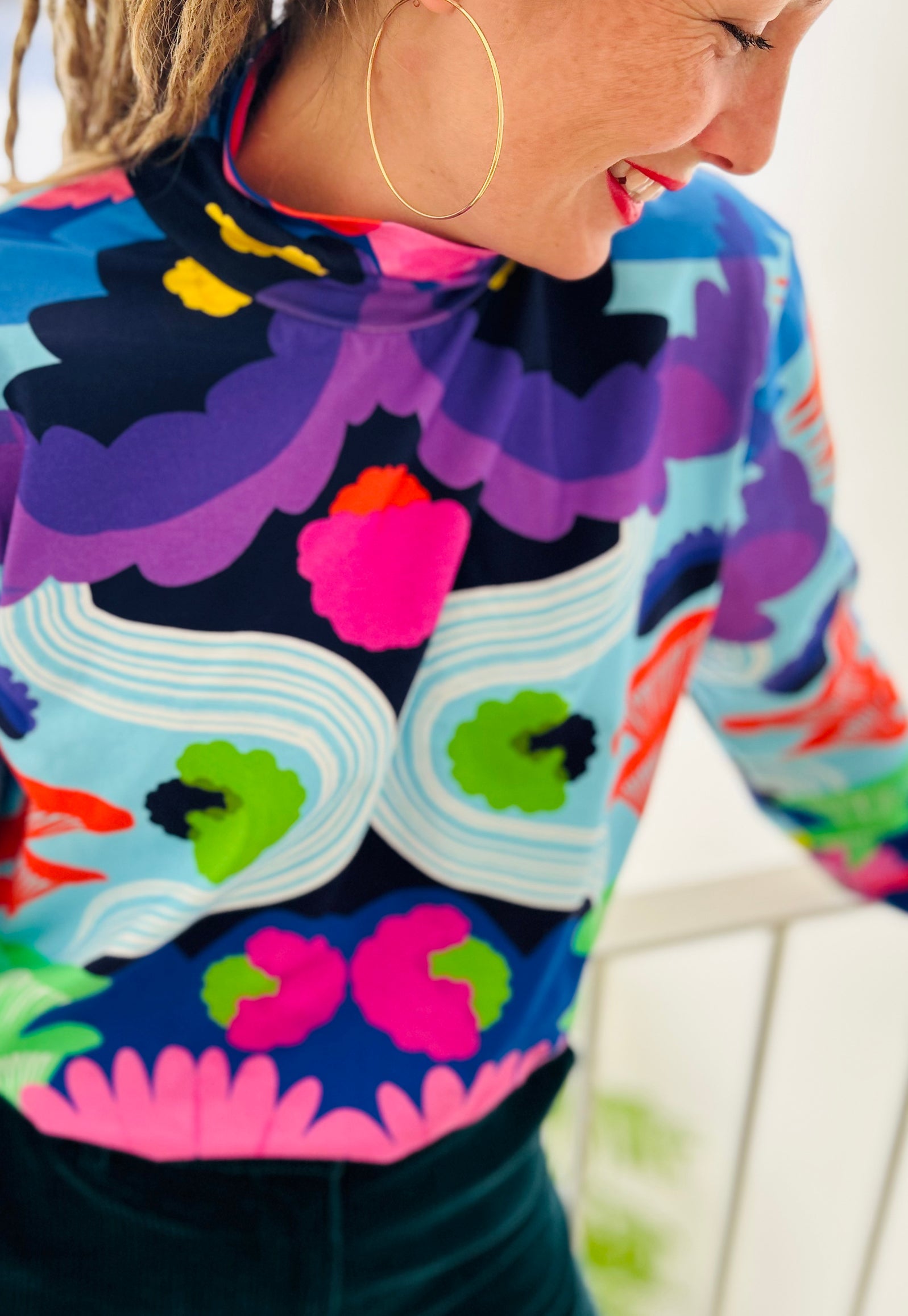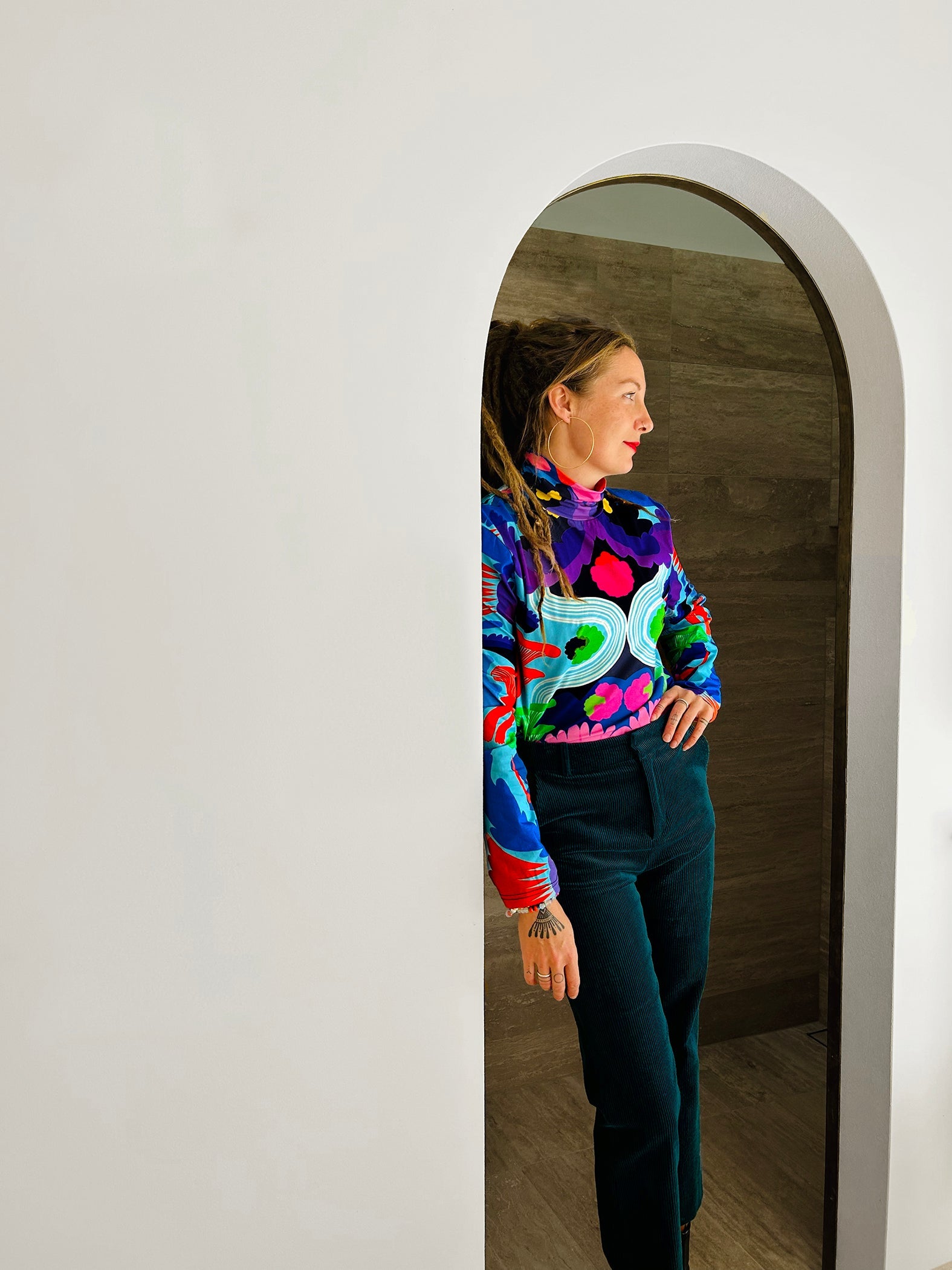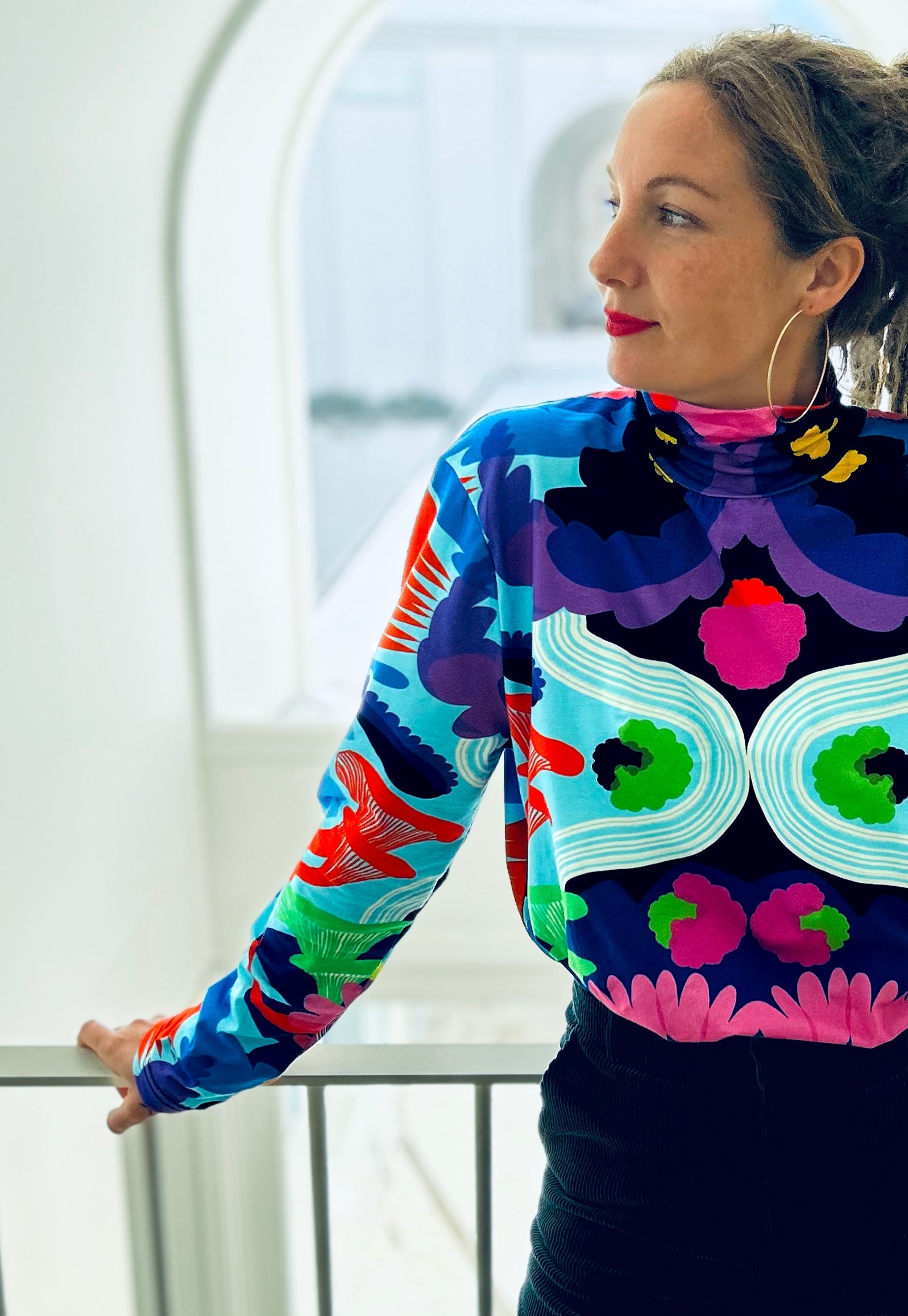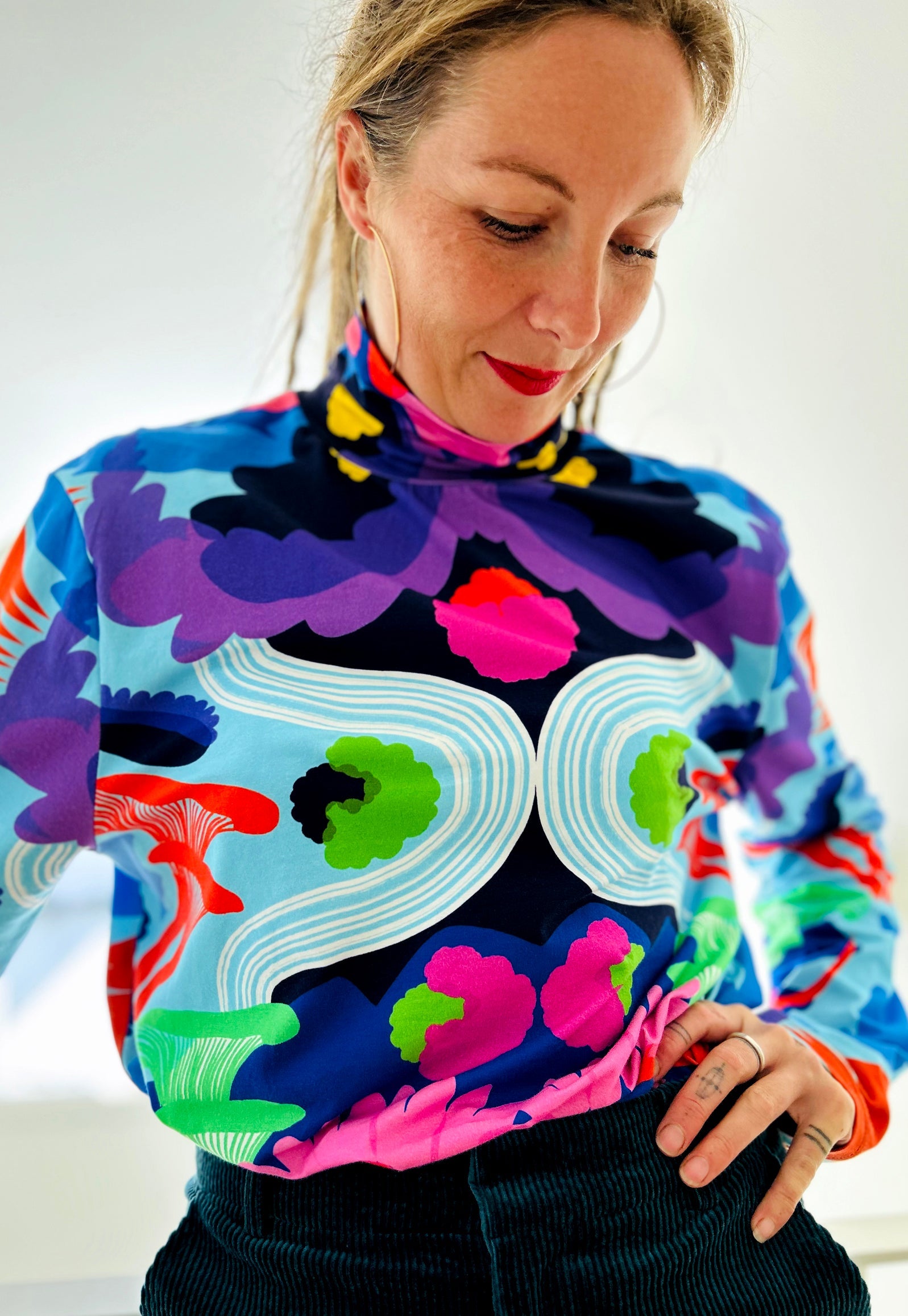 SECONDS Royal Euphoria Indigo Turtleneck Top (print not centered)
Stay comfortable with the Royal Euphoria Indigo Turtleneck Top. Crafted from cotton jersey, it offers a naturally breathable and comfortable feel. The turtleneck neckline and set-in shoulder seam provide a classic look, while the long sleeves make it perfect for everyday wear. With its loose, relaxed fit and hip-length finish - this top is perfect for effortless layering. Featuring an exclusive doops print, each garment showcases a unique print placement, making it one-of-a-kind.
Sharon is wearing size XS
Everyday wear placement printed cotton turtleneck
- cotton jersey fabrication
- naturally breathable
- turtleneck neckline
- set in shoulder seam
- long sleeve length
- loose, relaxed fit
- finishes at hip
- perfect for layering
- features exclusive doops print
- print placement will vary per individual garment
Fabric: Certified cotton by Global Textile Standards (GOTS). 

Ethically produced chlorine free. Made in Australia.
Measurements of this top.
 6-8   XS  BUST       87CM
              WAIST       90CM
              LENGTH    58CM
10     S    BUST       90CM
               WAIST      92CM
               LENGTH     59CM
12      M   BUST       105CM
                WAIST       107CM
                LENGTH      61CM
14       L   BUST        110CM
                WAIST       112CM
                LENGTH      63CM
16   XL     BUST       112CM
                WAIST       113CM
                LENGTH      66CM
18   2XL   BUST        129CM
                WAIST       130CM
                LENGTH      68CM
20   3XL  BUST       130CM
                 WAIST       132CM
                 LENGTH      70CM